Match Rods
John Allerton Premier Match Rods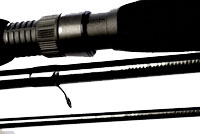 This has to be the ultimate match rod range. Designed by the angling legend himself, Mr John Allerton to his very own strict specifications, these rods are just a dream to use.
These rods are not just excellent designs they are also value for money. The rods are made from our very highest grade of Carbon Fibres. Now made using our new production process we have made this range even better by reducing the weight and improving the balance and response.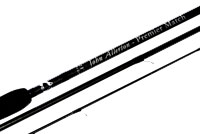 They are super slim blanks, very light with a spliced tip which gives it a fabulous action and sensitivity with a rapid line pick up. All models in this series have a casting weight of 15 grams. We use RDX quality guides, Fuji winch reel fitting, and full cork handle.

There are 4 rods in this range 13ft/15ft/17ft and the multi length 18/20ft match. These long rods are just perfect for those deep rivers. These rods are all firm favourites with the serious river angler.
| | | | |
| --- | --- | --- | --- |
| Model Ref. | Length (m) | C/W ( L/R) | SSP |
| R-JAPM-3130 | 13ft (3.96m) | 0-15gm (0-5lb) | £279.99 |
| R-JAPM-3150 | 15ft (4.57m) | 0-15gm (0-5lb) | £309.99 |
| R-JAPM-4170 | 17ft (5.18m) | 0-15gm (0-5lb) | £342.99 |
| R-JAPM-4-1820 | 18-20ft (5.49/6.10m) | 0-15gm (0-5lb) | £369.99 |